Bachelor life is the most enjoying and fun filled time of our life. As marriage brings with it lots of responsibilities and stress. Bachelors wish to do lots and lots of activities but there are many zones where some of the activities are prohibited or banned. A bachelor pad is that one place where you can do whatever you want and that you can decorate how you please.
This place has to be such which can reflect your personality as you have to stay into it. Everybody has gone through this phase, where your rooms are untidy, messy and never taken care of and we even like it the way it is. But ya ofcourse a neat and tidy room is presentable and accepted by everyone. So if you want to get it organized better, then you can scroll through this post to get some inspirational ideas. Checkout "20 Cool Bachelor Pad Interior Design Ideas To Get Inspired". Enjoy!!
Bachelor Apartment Design Living Room
Bachelor pad in New York
Loft Apartment Kitchen For One
Studio Apartment For Small Space
Concrete Bachelor Pad Bedroom
Contemporary Bachelor Pad Loft Home
Cool Bachelor Pad with Loft
Modern Bachelor Pad Studio
Keep in mind the power of layering, beautiful neat layering fabricates an homely vibe, so include a carpet beneath a coffee table and pops of color.
 Incredible Garage Loft Bachelor Pad
The old garage converted into a beautiful dwelling completely furnished and ready to sell only to bachelors.
Giant Colorful Loft Studio Bachelor Pad
This stylish bachelor pad is the ultimate perfect man cave designed with stylish pendants lighting with concrete wall frame which gives this dwelling into  functional and amazing home.
Industrial Bachelor Pad
Industrial Bachelor Loft Bachelor Pad Design
Industrial Bachelor Pad Loft in Brazil
This Contemporary bachelor pad loft is located in the heart of sao Paulo, Brazil designed specifically for a young single lawyer.
Chic Bachelor Pad Living Room
Loft Perfect Bachelor Pad
This stunning industrial loft designed by famous SHED Architecture & Design which is perfect bachelor pad space is located in Capitol Hill, Seattle.
Innovative Bachelor Pad Living Room
Midcentury Modern Studio Apartment
Minimal Style Contemporary Bachelor Pad
Modern Bachelor Pad with Open Interior
Rugged Look Loft Bedroom
Uberhip Bachelor Pad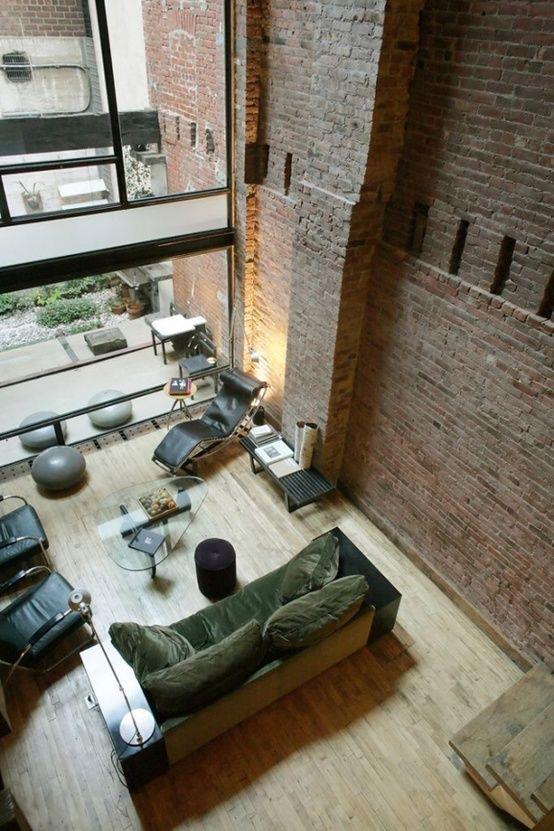 This Beautiful bachelor pad gives you complete man feel with palette of black leather and maximum usage of dark color and bare materials.