Bedroom being the most important space in any house requires a lot of attention and thought process while planning to renovate or redecorate. Many people neglect the bedroom decor and put more focus on home decor to the more frequently visited rooms of the house.
There can be four types of bedrooms in your home. The master bedroom, kid's bedroom, teen and guest is all places where someone relaxes or sleeps. Today we are discussing the master bedroom where most of all your personality should shine through your choice and taste of decor. This is your place of peace and comfort.
In the recent times, wallpaper has been making a grand entrance back into the interior design world and for good reason. Nowadays wallpaper manufacturers are incorporating the hipper, younger crowd and designing prints that are elegant, sophisticated, bold, flashy and just about everything in between. Plus, wallpaper is great for a variety of spaces: bedroom designs, bathroom designs, even kitchen and living room designs. Today we are here with our latest collection of 20 Stunning Bedroom Wallpaper Design Ideas.
Stunning Bedroom Wallpaper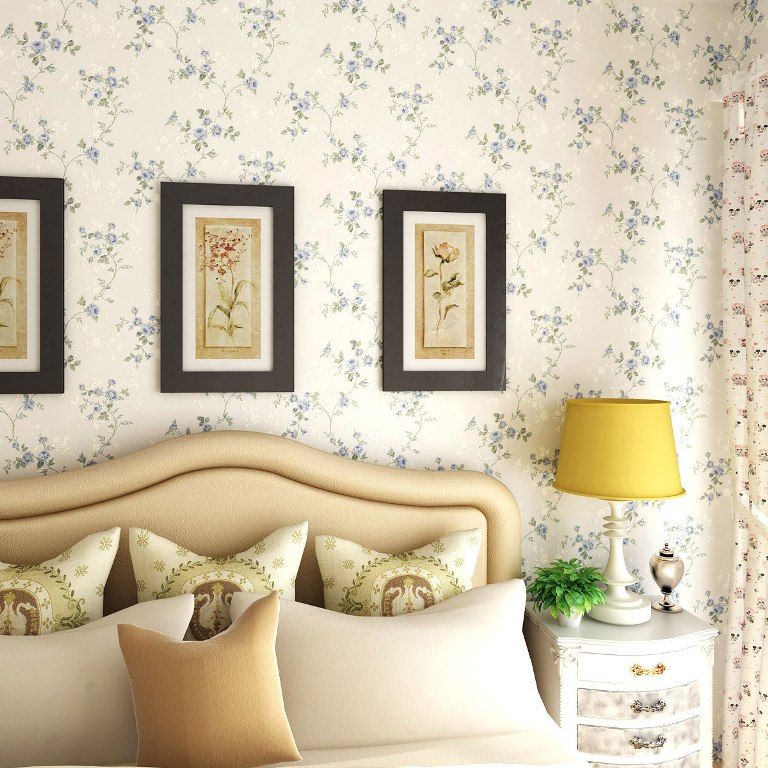 If you enjoyed this post then we highly recommend:
15 Decorating Ideas For Apartment Bedrooms | 10 Cute Asian Kids Bedroom Design Ideas | 35 Beautifully Decorated Master Bedroom Designs