Living room is the most favorite place of everyone in the house. We love this place because this is our place to have fun and enjoy. This is the place where we watch television, hold parties and small gatherings with family and friends. So its decoration matters the most.
When designing a living room, there are many ways to get inspiration for the overall color theme and design. This inspiration can come from furnishings, or even from a single favorite picture or piece of art. As a very important part of your room, implement details, floor, and wall everything in different colors. They have a main role in creating a warm atmosphere in your home.
It is a very true phrase that a living room without an artwork is like a book without a story. The artwork in the living room directly adds a liveliness, joyful environment, character, identity and signature of the place. Every artwork hides a specific story behind it and when you expose a specific piece of art in your living room you bring that story in your living room. Checkout our latest collection of 20 Stunning Living Rooms with Artwork.
Stunning Living Rooms With Artwork
3 Panel Living Room Artwork
Amazing Living Room Art Painting
Chic Living Room with Modern Artwork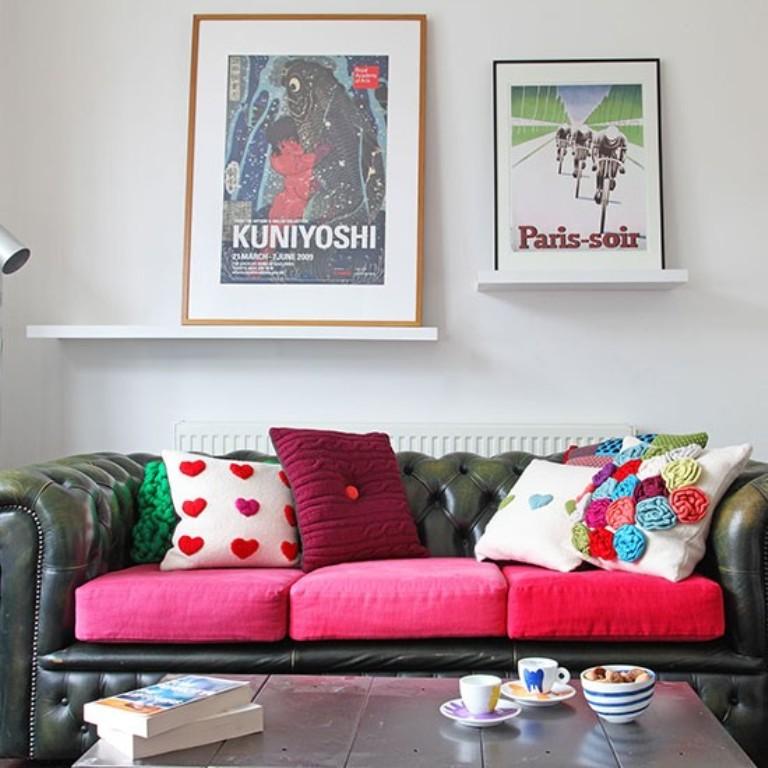 Contemporary Living Room With Beautiful Frames
Contemporary Living Room With Large Colorful Wall Art
Cozy Stylish Modern Living Room With Large Artwork Display
Feng Shui Living Room Art
Industrial Living Room with Colorful Animals Artwork
Large Flower Frame Artwork
Mid Century Living Room With Monochromatic Multi Canvas
Modern Living Room With Abstract Artwork
Modern Living Room With Beach Artwork
Modern Living Room With Beach Inspired Artwork
Modern Living Room With Steve Jobs Artwork
Scandinavian Interior With Rustic Artwork
Serene Living Room With Abstract Artwork
Shabby Chic Living Room With Modern Artwork
Snake Wall Art Living Room
Splash Art Living Room
Unique Wall Art For Contemporary Living Room
Be sure to also check out our gallery of:
25 Best Way To Brighten Up Your Living Room | 30 Inspiring Living Rooms Design Ideas | 35 Amazing Modern Living Room Design Collection | 27 Gorgeous Modern Living Room Designs For Your Inspiration